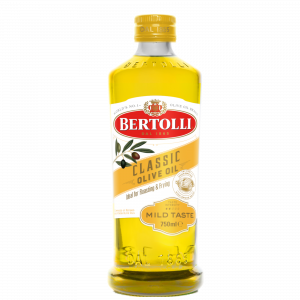 Classic Olive Oil
Close your eyes, taste one drop and travel through time.
Return to that subtle Bertolli Classic Olive Oil taste, the finest accompaniment to any dish with character.
And even more so when the food is hot.
– Perfect for frying, roasting & barbequing
– High Smoke Point of 210°
Available in 750ml bottle.