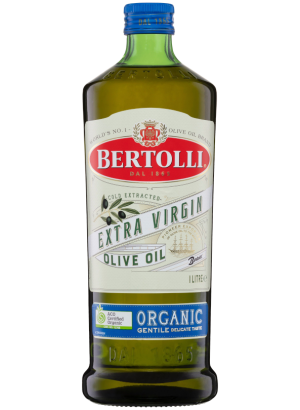 Organic 1L Extra Virgin Olive Oil – Gentile
Our Bertolli extra virgin olive oil is made from 100% organic olives and carries the Australian Certified Organic logo.
Bertolli Extra Virgin Olive Oil Gentile is simple, yet nuanced.
A mellow oil that begins softly, develops to be nutty and has an acidic bite to finish.
Its mild taste will give a subtle olive note, without overcoming lighter flavours
Available in 1L bottles. See Recipes.