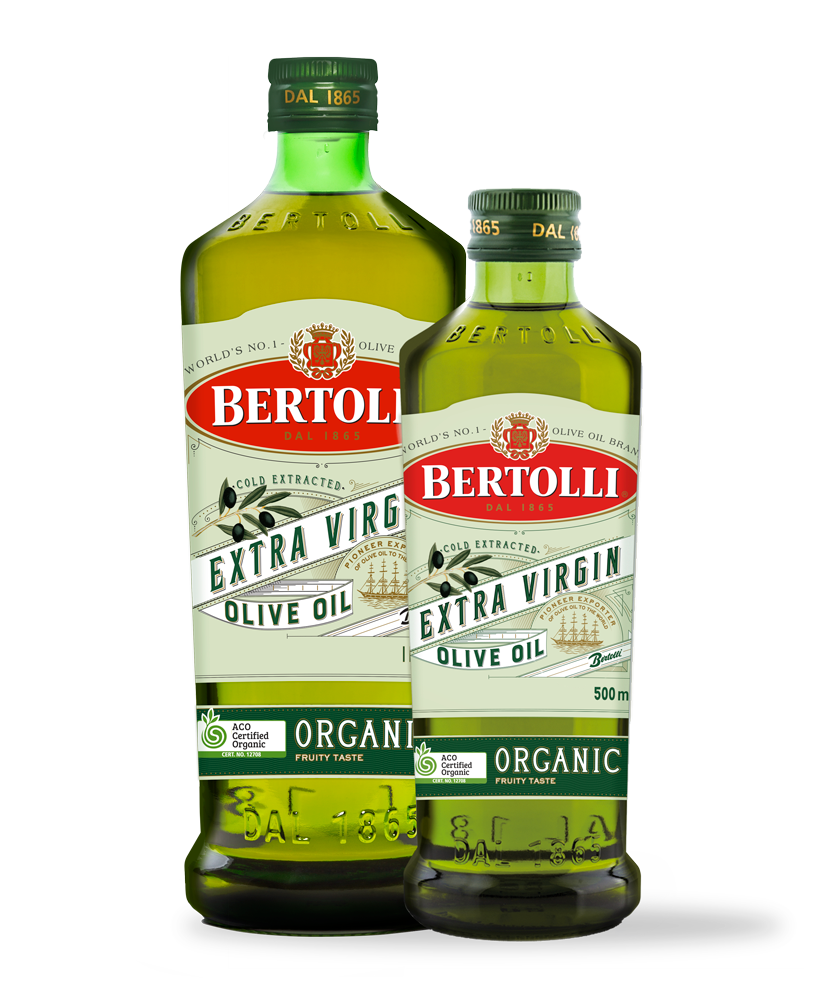 Organic Extra Virgin Olive Oil – Fruity
Our Bertolli extra virgin olive oil is made from 100% organic olives and carries the Australian Certified Organic logo.
Soft and well-balanced, it has a mature fruity aroma, low bitterness and a hint of acidity to finish.
It's the perfect all rounder olive oil to top your meats, pasta and vegetables.
Available in 500ml and 1L bottles. See Recipes.