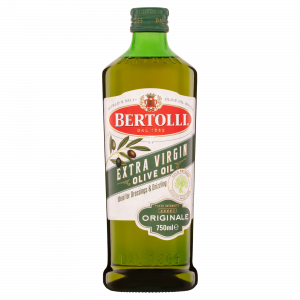 Originale Extra Virgin Olive Oil
Reinvent yourself.
And then later, reinvent yourself once more with Bertolli Extra Virgin Olive Oil Originale.
An olive oil inspired by this spirit: blending the finest aromas and the original Bertolli flavor.
Combining nuts with the sharpness of green leaves, to produce a delicate, spicy finale.
Orginale is the perfect all-rounder Extra Virgin Olive Oil, we like this best for:
– Dressings
– Drizzling your salads
– Marinades
– Bread dipping
Available in 500ml and 750ml bottles. See Recipes.